Meniscus группа
Experimental/Post Metal • Australia
From Progarchives.com, the ultimate progressive rock music website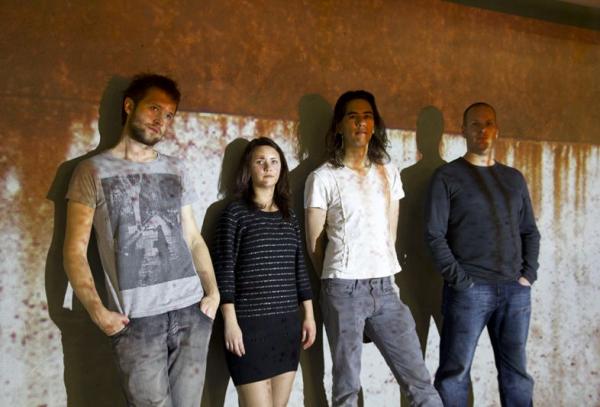 Meniscus biography
MENISCUS are an extremely original instrumental Experimental/Post Metal band from Australia.
According to the band «MENISCUS began as an concept to write, arrange, and perform music that focused less on subject matter and conclusive themes, rather exploring expression of moods, feelings and emotions to tell a story without the use of words. Using organic influences, MENISCUS have shaped their sound around the free-flowing and soothing properties of water, to the chaotic force of violent storms, with the ability to meld these ideas in a single track.»
Forming in 2005,MENISCUS spent their time painstakingly arranging,rehearsing and refining their own original material.Playing their first live show at the Marquee,the band received extremely positive responses and began a string of live shows throughout their native country that carried them through most of 2006.
The band spent most of 2007 recording their debut EP,playing only a handful of live shows in the interim.MENISCUS released the stunning «Absence of the I» EP in late 2007.For such a young band MENISCUS manage to display a staggering degree of compositional and musical maturity that make them a band to certainly watch for in the future.
With new drummer Cameron Brennan joining Marty Wong, Daniel Oreskovic, and Alison Kerjean, the band released an impressive full length album in 2011, «War of Currents.» This album feels much more post rock/ambient/eclectic than metal.
Discography:
Absence of I, studio album,EP (2007)
War of Currents (2011)
MENISCUS forum topics / tours, shows & news
MENISCUS Videos (YouTube and more)
Meniscus Live @ Annandale Hotel — Pilot
(4 min 18 sec )
Buy MENISCUS Music
MENISCUS discography
MENISCUS top albums (CD, LP, MC, SACD, DVD-A, Digital Media Download)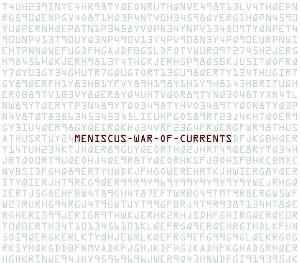 MENISCUS Live Albums (CD, LP, MC, SACD, DVD-A, Digital Media Download)
MENISCUS Videos (DVD, Blu-ray, VHS etc)
MENISCUS Boxset & Compilations (CD, LP, MC, SACD, DVD-A, Digital Media Download)
MENISCUS Official Singles, EPs, Fan Club & Promo (CD, EP/LP, MC, Digital Media Download)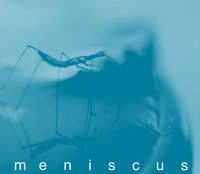 MENISCUS Reviews
Review by Conor Fynes
Prog Reviewer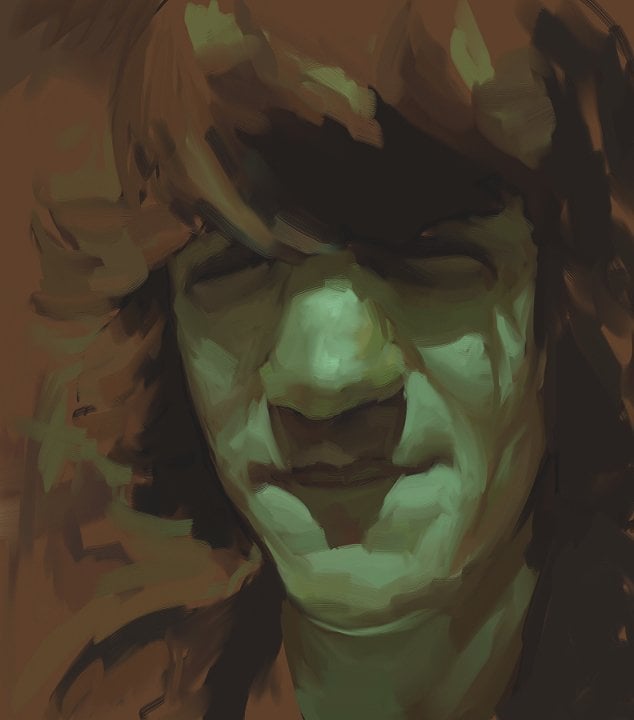 Meniscus are a band who make a style of music I would call 'ambient metal'. That is, their sound may be heavy at times, but it is never challenging. It flows gracefully over the listener, and there is never the sense or feeling that what is being heard is malefic in any way. This Austrailian band fits well into the school of post-metal, although their sound tends to favour the mellow side more than many of their contemporaries. Although they have been talked about for quite some time now, 'War Of Currents' is their legitimate debut album. A pleasantly organic and ambient musical journey, 'War Of Currents' may not innovate, but it does well to soothe a listener in ways metal rarely does.
Save for some barely audible shouts towards the end of the album, Meniscus is an instrumental act. Like many other post-metal outfits, these guys attempt to create swells of emotion and cinematic feeling simply through the use of their instruments. Meniscus is quite a typical post-metal act, and for the most part, any listener already versed in the style won't find themselves all too surprised by what the band does. With that being said, Meniscus' claim to identity seems to lie in their uncompromisingly mellow take on metal. Although Meniscus does not skirt away from sludgy metal riffs, much of their sound falls within instrumental ambient music. Atmospheric, reverb-laden guitars are the order of the day here. By overdubbing the guitars and creating a rich echo effect, Meniscus picks their music up and creates a very enveloping state with the sound. Again, 'War Of Currents' colours within the lines of post-metal, but it's difficult to fault them when they are able to pull it off so well.
Although the atmospheric side of Meniscus is executed impressively, it would have been nice to hear a little more of the 'heavy' side of this band. With heavy riffs that sound like they could have been played by Cult Of Luna, the metal element of Meniscus is never particularly deep, but when compare to the otherwise mellow journey that the rest of the music goes for, the relative heaviness is a nice breath of fresh air. This album does not stand out to me as being a fresh sound in post-metal, but I must say that 'War Of Currents' is a strong post-metal record that is almost certain to appeal to any who considers themselves a fan of the style.
social review comments

| Review Permalink
Posted Thursday, January 19, 2012 | Review this album | Report (Review #613426)
Review by Finnforest
Special Collaborator Honorary Collaborator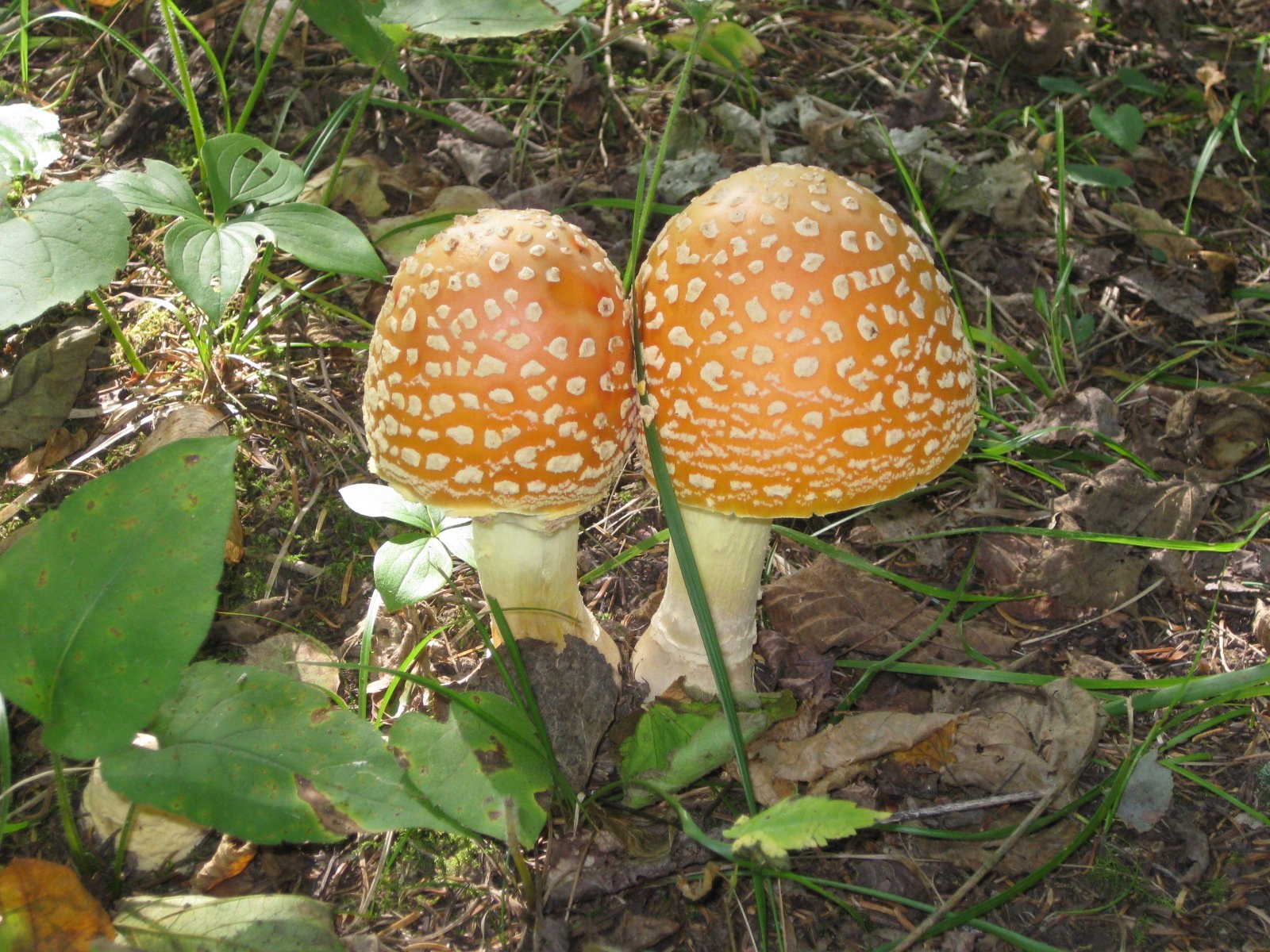 Meniscus is a very cool ambient/post-rock instrumental outfit from Sydney, and «War of Currents» is their impressive full length studio debut. The band formed in 2005 and in 2007 original drummer Duncan Wilson was out. In 2009 Cameron Brennan joined original members Daniel Oreskovic and Alison Kerjean. The band's style is to focus less on standard structure and literal themes, instead attempting «expression of moods, feelings and emotions» using whatever sounds necessary. Their hypnotic live shows are enhanced by live collaborator Marty Wong who provides sophisticated visuals for the band performances.
The fact that we have this band in metal suggests their early EP may have been different, but this album is sort of ambient post-rock with flair, I would suggest. At times they channel the Sigur Ros type groups but they are more animated and explosive, reminding me of a cross between Oceansize and their fellow Aussie musicians in Laura. (Several sources claim they sound quite similar to Jakob, a band I've not heard) «War of Currents» has a pleasantly live feel to it, never smothered in overproduction or buried in excessive electronica noise. The bass and drums are formidable and set the stage for breathtaking guitar loops and dives, often augmented with various unsettling effects. There are six tracks in the 4-8 minute range making for a perfect length overall-first they pull you in, swoon you into something of a daze, then they pummel you. The bursts of explosive rock are balanced by lighter shades with plenty of pretty, moody playing, and the unique personality of each track is refreshing. This is not one of those post albums where you have 65 minutes of static doldrum requiring smelling salts to bring you back.
Spoken word narration is used briefly to good effect. Oreskovic occasionally gives off some Andy Summers or The Edge vibe to his playing, while Kerjean's bass is just massive thick and animated, I love it. Brennan is an interesting percussionist as well, inventive, unpredictable, and sometimes just rides the hell out of his cymbals until they shimmer. These three really have great chemistry as players. «Immersion» is a favorite, the gorgeous, swelling post-rock chords keep coming in waves, suddenly hard-to-hear voices and laughter through a fog, unexpected rhythm changes, and a powerful conclusion. The other long track, the closer «Infant» is equally impressive at layering and building. There is a ton of potential in this band and based on this new beginning, I'd say we're in for some amazing moments to come. 7/10
social review comments

| Review Permalink
Posted Wednesday, January 11, 2012 | Review this album | Report (Review #607732)
Review by Prog-jester
Prog Reviewer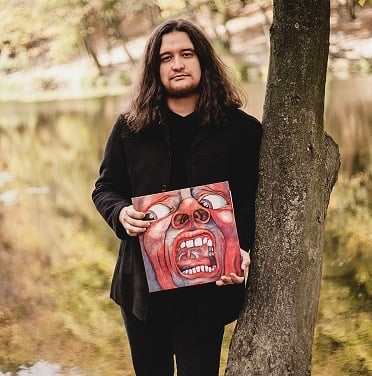 No, not even vocal-less: there are some vocals, atmospheric and ethereal, chanting in TOOL's vein, but music is 90% instrumental, built on interaction of rhythm-section and guitar, with ambient and other effects attached (insects-section in last epic is a lil' bit too long, that's why I give 4 stars instead of deserved 5!). No filler (except for mentioned section), everything is tight and powerful, climaxes are heavy, quiet places are dreamy, everything is on its right place. This is not your usual Post-Rock or Post-Metal thing; as I said before, this is TOOL-related tribalistic atmospheric instrumental Prog Rock. I should mention INDUKTI as a related band, but they take more from sources like KING CRIMSON, while MENISCUS is more psychedelic and . yeah, Post-Rocky kind of thing. Highly recommended for all Post- Music aficionados; TOOL fans MUST grab this without hesitation too. 'Me likes!' ©
social review comments

| Review Permalink
Posted Wednesday, May 28, 2008 | Review this album | Report (Review #172394)
Copyright Prog Archives, All rights reserved. | Legal Notice | Privacy Policy | Advertise

| RSS + syndications